Designed & Engineered
for Australian Conditions
GUARANTEED CPK SAVINGS | 24/7 australia wide coverage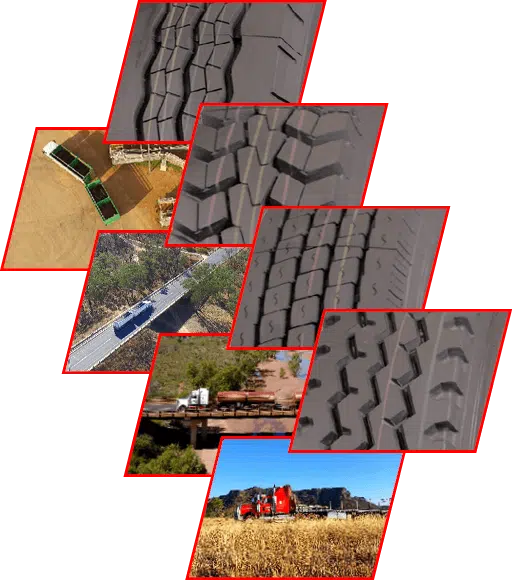 INNOVATION FOR AUSTRALIAN ROADS
When you switch to Haulmax Tyres you'll experience the longevity of Australian Engineered Truck and Bus Tyres designed specifically for Australian roads.
We are passionate tyre specialists who know that tyres perform best when designed for local conditions.
Our Australian based engineers manage our end-to-end design from the initial innovation concept through to the end manufactured product.
We innovate to deliver optimal tyre performance for our local transport and freight sectors.
The Australian owned brand of Truck and Bus tyres specifically designed and engineered for Australian roads and conditions.

don't leave home without us
Haulmax Wingman 24/7 Tyre Service | when getting there is everything
I use the Haulmax Wingman 24/7 tyre service network so I can make sure I know my customers have peace of mind anywhere in Australia. The national dealer network treats my customers as if they were their own and that ensures that my customers get back on the road as quickly as possible.

I have used the Haulmax Wingman 24/7 service for multi-depot fleet and callouts nationally and the service has not let me down regardless of where my customer needed support in Australia.

We have been a part of many other manufacturer's networks for many years, this is by far supreme. Quickest response times, easiest & fastest billing system.

It just works for my customers and I, and that's all I want it to do. No fluffy stuff just get the job done and keep customers moving. Happy customers mean a thriving business. I would highly recommend becoming a part of the Haulmax Wingman 24/7network.
BILLY TAXIDIS
s&j MOBILE
I use the Haulmax Wingman 24/7 tyre service network to get my trucks back on the road quicker!

The dealers seem much keener to get me moving, which is great because I cannot afford downtime. It hasn't mattered where my trucks have needed service, anywhere across the country, the Haulmax Wingman 24/7 tyre service network has been able to get my trucks moving.

I would recommend Haulmax Wingman 24/7 tyre service network to any truckies from single owner operators to 400 trucks fleets, the Haulmax Wingman 24/7 tyre service network will look after you.
Phil Carter
PC Freight Services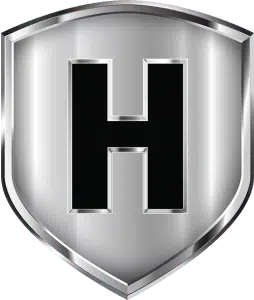 DESIGNED & ENGINEERED IN AUSTRALIA
Haulmax Tyres are an Australian owned brand of Truck and Bus tyres specifically designed and engineered for Australian roads and conditions. The technical team members are dedicated to R&D and continuous improvement of the Haulmax Tyres range to service the Australian transport markets.
Lifetime FREE Replacement Guarantee
Haulmax Tyres are proud to support the Haulmax TBR range in Australia with a Lifetime FREE 100% Replacement Guarantee. 
The guarantee applies to all Haulmax ATT TBR tyres, covering you for all manufacturing and componentry faults.*
Tread Compounds for Australian Roads
New generation cut and chip resistant compounds, available in select sizes, increases mileage on Australia's harsh outback and gravel roads.
Patterns and sizes are designed fit for purpose. The range has wider and deeper tread for increased traction and lowered operational cost (CPK).
Made to High International Standards
All Haulmax Tyres meet European Tyre & Rim Technical Organisation (ETRTO) standards and all Internationally required manufacturing standards including DOT certification. Quality control certifications include ISO 9001. All tyres are x-rayed and balanced before leaving the factory.
Safety First - Strong & Durable Construction
The Haulmax Tyres range is built with a stronger and heavier construction to suit Australia's road transport industry which is unique in terms of distances covered and freight moved by axle loading.
PREFERRED TYRES FOR ORIGINAL EQUIPMENT MANUFACTURERS
We are proud that Haulmax Tyres is the original equipment fitment choice on many of Australia's most successful truck and trailer brands.
Local manufacturers have been quick to recognise the on-road performance and cost efficiencies that Haulmax Tyres offer.
Haulmax Tyres are built to perform in the most demanding transport, freight and industrial applications.
Through our Haulmax Wingman 24/7 Tyre service network we can provide national tyre service coverage for your fleet anywhere in Australia.
Whether you are an original equipment manufacturer or wanting assistance with your PBS build, we can ensure the most appropriate Haulmax Tyre is specified for your application. 
We'd be delighted to introduce you to our brand and assist with your original equipment tyre requirements.
Haulmax Authorised Dealer Locations
Wingman 24/7 Service Locations Australia Wide
TRUSTED BY our AUSTRALIAN freight & transport industry
Sunchip operates 30 trucks, 24 hours a day hauling logs predominantly on gravel roads, since changing to Haulmax 307 truck Tyre, Trailers fitted with Haulmax HRT 202, tyres are wearing smooth, without Tyre scalloping, and we don't run the highway. No more driver vibration complaints, creating less fatigue,no blowouts. Our CPKs have nearly halved! minimal downtime, more uptime, Haulmax! The only brand to trust.
Dirk Koeppen
General Manager - Sunchip Group
I am proud to be part of the Haulmax Tyres family and we will be a customer for life. To date, the Haulmax 11R22.5 ATT307 Drive and ATT101 Trailer Tyre are the best performing drive and trailer tyre combination that we have fitted to our fleet. I have no hesitation in recommending Haulmax Tyres to anyone running a similar operation.
Ian Fitzgerald
Director - ICF Haulage
Shanahan's Livestock have been using the Haulmax 11R22.5 16PR TL ATT202 All Position Trailer Tyre for 3 years across our fleet. Our fleet consists of 30 x Prime Movers with 30 x B – Double Livestock Crates that complete over 6.6 million km's annually, with each vehicle combination averaging around 200,000 km's.

Our vehicles primarily operate on highway & off-road conditions; therefore, we require a robust tyre which is cut & chip resistant, providing us with extended tyre life plus excellent CPK returns. To date, the Haulmax 11R22.5 16PR TL ATT202 is the best performing trailer tyre that we have fitted to our fleet, and I have no hesitation in recommending it to anyone running a similar operation.

Congratulations Haulmax Tyres on developing such a high quality, reliable product. Our company will continue to reduce our operating costs and downtime by choosing to use Haulmax Tyres in our fleet.
Kade Ledger
Workshop Manager

Shanahans Livestock Transport Pty Ltd
FROM THE HAULMAX TYRES LENS
OUR PASSION FOR THE transport & freight INDUSTRY IS REFLECTED IN OUR PARTICIPATION & CONTRIBUTION
We're passionate advocates of the Australian Freight & Transport industry. We proudly work with a range of industry bodies to support the key truck industries and keeping abreast of issues important to owners and drivers. We do this in a range of ways including attending truck, freight & transport industry conferences, exhibiting at trade fairs, providing sponsorship in support of events.
We are passionate about informed thinking and innovation that drives safety, productivity & efficiencies for the industry. Enhancing our understanding of the industry is vital and can often inspire important innovation. Our tyres are designed to support Australian owners and drivers to meet their business objectives. This is why we engineer tyres that are guaranteed to deliver at least 10% improvement in CPK across our range. Some of the industry bodies we work with include: