The Australian owned brand of Truck and Bus tyres specifically designed and engineered for Australian roads and conditions.
Our Haulmax Tyre Brand was developed to deliver Australian designed tyres for Australian roads.
Haulmax Tyres are designed and engineered by Australian Tyre Traders (ATT). Our organisation has a long and successful history engineering purpose-built tyres for the freight transport, construction, waste and commercial TBR markets in Australia.
Haulmax Tyres design and engineer radial tyres, purpose built for our unique Australian road conditions.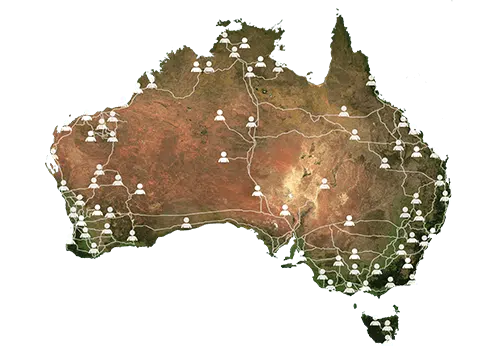 HAULMAX AUTHORISED DEALERS
Wherever you are, our Haulmax Tyre authorised dealer network will provide you with our product knowledge and excellent service across the TBR range. 
With a national network across Australia, including every state and territory, our Haulmax Tyre dealerships are trusted advisers delivering unparalleled support and expertise for your fleet – no matter what the size.
Our Haulmax Tyre dealerships have all the equipment, skills and expertise to offer product advice and look after your equipment.   We believe in backing local business and ensuring that we support our dealers to deliver the very best value to you, conveniently located wherever you need.
We value our dealer network and can introduce you to a Haulmax Authorised Dealer that suits your location and fleet requirement. 
1965
Haulmax Head Engineer / Consultant Ed Jenz commences work in Australian Tyre Industry.
1966
Head Field Engineer / Consultant Russell Kennedy enters Australian Tyre Industry.
1984
Director Shane Morrissy enters Australian Tyre Industry.
1996
Director Chris Andrews enters Australian Tyre Industry.
2001
Shane Morrissy and Chris Andrews identify a gap in the market to supply high-quality light truck, truck, agricultural, industrial and off-the-road tyres to tyre dealers across Victoria and NSW. The two business partners created a strategic business plan and approached David Naughton to join the team. Australian Tyre Traders (ATT) was born.
2005
We appointed a manufacturing partner who met the Haulmax Tyres production quality standards and design vision.
Our partner met and exceeded the European Tyre & Rim Technical Organisation (ETRTO) standards and all internationally required manufacturing standards including DOT certification. Quality control certifications include ISO 9001. 
Our chosen manufacturing partner embraced our hands on involvement and end-to-end engineering management from our Australian Haulmax Tyres R&D team.   
2005
Development of a tyre engineering standard with no compromise.  A mission and values were agreed to build tougher, tyres built to a quality a structural standard - not to meet a cost.  
Haulmax Tyres Engineered in Australia  for Australian Roads and conditions  was born. 
Everyone in Australia deserves to benefit from tyres created with
them in mind
2007
Appointment of a dedicated Australian based engineering team.
The all new Haulmax Tyre range is first introduced to the Australian market.   
The range was  built with a stronger and heavier construction to suit Australia's road transport industry which is unique in terms of distances covered and freight moved by axle loading.
2008-2011
Haulmax Tyres quickly became a leader in the marketplace, selling high quality tyres at a competitive price.
Business-to-Business customers appreciate that Haulmax Tyres have a unique distribution philosophy.   Not selling direct to end customers except for Original Equipment manufacturing.   
Haulmax Tyres partners with  'local' expert independent tyre dealers all over Australia.  We partner with dealers  who understand and value maximising the life of a tyre through application specific tyre matching and proactive service.   
This trusted dealer network  supports fleets in optimising their tyre efficiency and reducing cost - without compromising on safety. 
2012
ATT introduce the all-new linehaul range of Haulmax Tyres.   
These were tyres born for the long haul and solidified the Haulmax Tyres reputation for delivering outstanding CPK performance.
The Haulmax Tyres brand guarantee of structural  and CPK guarantees backed the products performance on road.
2012
ATT introduce the all-new 70 series range of Haulmax Tyres.
2013
Innovation sometimes means re-writing the rule book. 
Haulmax Tyres took on the challenge to design the toughest truck tyre -  one suited to mining applications. The brief called for a tyre that could support the heaviest duty haul out applications.   
What was delivered was the toughest truck tyre seen with Australian loads and unsealed roads in mind.  The tyres intel inside was earth mover heavy duty structural intelligence packaged in a truck tyre tread. 
This tyre remains today the toughest and most efficient truck tyre for heavy loads carried off and on road.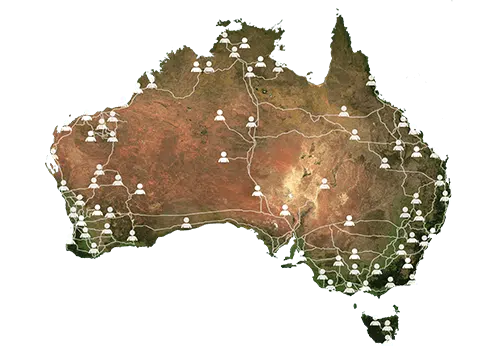 2016
ATT celebrate 15 years in operation with the purchase of a new national head office in Geelong.
Company expands to over 40 staff. Dedicated brand managers for Harvest Tyres & Haulmax Tyres are appointed.
Australian Tyre Traders attends many country field days across the nation. Brand awareness at an all - time high. 
2019
The Haulmax Tyre product range is extended with the launch of the ATT 104 New Urban Waste and Construction Tyre, the ATT 312 solid shoulder linehaul tyre and the ATT313 Premium Highway Drive 
2019
The Haulmax Wingman Program  launches providing a national 24/7 tyre service network for Haulmax Authorised Dealers  to service their customers all over Australia.